News
Stay up to date with our most recent news articles, stories, and updates.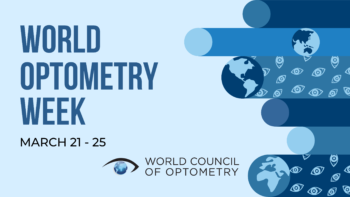 World Optometry Week 2022 - Highlighting Optometry Around the Globe
Each year, WCO celebrates World Optometry Week (March 21-25) and World Optometry Day (March 23). WCO is excited to support our colleagues and increase awareness of optometry around the globe! This year, we are sharing a video series highlighting how the optometry community works towards addressing v...
More