With 100 days to go until World Sight Day 2021 (October 14), IAPB has officially launched this year's campaign with the theme: #LoveYourEyes. WCO is proud to be joining IAPB in their #LoveYourEyes campaign as a World Sight Day Global Partner! Together, we are calling on everyone to focus on their eye health and ensure that EVERYONE COUNTS.
"Almost everyone on the planet will experience an eye health issue in their lifetime, yet more than a billion people worldwide do not have access to eye care services.

This is a global issue, but one that starts with us.

"This World Sight Day, October 14th, we are calling on everyone who is able, to book a sight test, an exam, or a screening to check on their wellbeing of their eyes. We are asking people to pledge their tests as part of our Everyone Counts initiative." -Peter Holland, CEO of IAPB
Starting in September, IAPB would love to get over 1 million people to pledge to have a sight test or care for their eyes. The pledging tool for both individuals and organizations will be going live on IAPB's website in August. If you already know how many tests you will be able to pledge, get in touch today via communications@iapb.org.
EVERYONE COUNTS Global Challenge
On World Sight Day, IAPB and all World Sight Day Global Partners have set a global challenge to livestream sight tests, eye examinations, and screenings in unique and unusual locations around the world in every time zone and region. Learn more!
#LoveYourEyes Photo Competition
IAPB is once again holding their annual World Sight Day online photo competition, with support from Bayer. Since 2015, this photo competition has showcased images from around the world highlighting the importance of eye health and has celebrated the tireless efforts of those who work to ensure vision for everyone, everywhere. Learn more!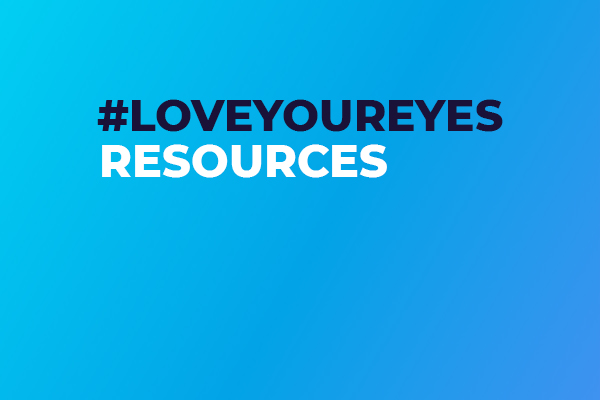 World Sight Day 2021 RESOURCES
To aid in your celebrations, IAPB has provided several resources (with more coming in August), including a toolkit and some posters, as well as campaign logos in nine languages! Learn more!
LYE_Launch_Posters_A2_x2_FA_v2